Omaha's Auto Parts Leader
American Auto Parts is the best source for domestic and foreign used, remanufactured, aftermarket and new OEM surplus auto parts. Whether you are a fellow recycler, you work at a garage or body shop, or if you are looking for parts for your own vehicle, American Auto Parts has a solution for you. We have fast parts techs, friendly salespeople, and our delivery service can not be beat!
Coast to Coast Shipping
American Auto Parts offers shipping of any used or remanufactured automotive part (airbags excluded) to any destination in the continental United States. From transmissions to engines, car doors to alternators, if we have it in stock we can get it to you quickly! Simply give us a call during business hours or use our online part locator to find what you need.
100,000 Square Feet of Parts
For over 50 years American Auto parts has been supplying greater Omaha with the finest quality used auto parts. Our facility is over 100,000 square feet and is situated on over 5 acres. Our extensive space and inventory means more times than not we will have the part you need in stock.
24/7 Online Shopping
American Auto Parts is pleased to make our entire inventory of automotive parts available to our customers 24 hours a day, 7 days week. To shop simply visit our online store at EBAY using the link provided below.
Omaha NE

Auto Parts & Sales

American Auto Parts would like to welcome you to our website. As the leading source of used & remanufactured automotive parts in Omaha, our team of automotive part specialists are ready to serve you. We take great pride in the vast supply of used parts we offer our customers, ranging from used & remanufactured engines and transmissions, to vehicle car doors, radiators, differentials, transfer cases, tires, wheels, and more!
American Auto Parts is pleased to introduce our valued team. Every team member at American Auto Parts is dedicated to making sure our customers get the quality of parts they expect and deserve at our auto parts shop in Omaha.
John Griffin
Manager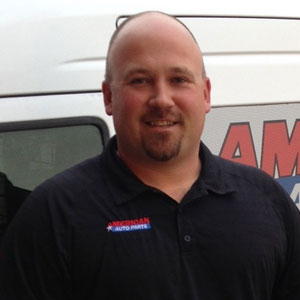 John started working for American Auto Parts In 2013 as the General Manager. He has spent the last 20 years Managing automotive repair facilities and brings that experience to the parts side. He helps maintain the quality and customer service expected by our customers and continues to look for ways to improve what we already have. Any and all feedback is always welcomed.
James Miranda
Warehouse Manager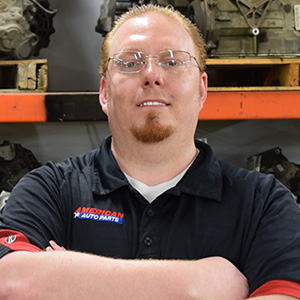 James has been in the Parts business for over 15 years. At American he helps to keep the inventory clean and accurate to help insure our customers are getting parts that exceed their expectation. When James isn't working he can be found hanging out with his family, watching football cheering on the Chiefs and the Huskers or fishing.
Nathan Lunz
Parts Specialist
Nathan has been with American Auto Parts since January 2020. He has a very extensive background in dealing with auto parts and car sales so he absolutely understands the importance of customer satisfaction and making the customer his #1 Priority. In Nathan's free time you can catch him hanging out with his family and friends or in his garage tinkering with his sports car. Give him a call today @ ext.2613
Dan Haftis
Parts Specialist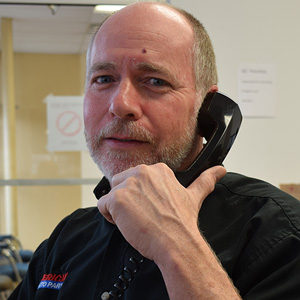 Dan has been with American Auto Parts since 2001. For the past 15 years Dan has experienced all facets of the Parts sales side of the business from Outside sales to Management and so on. Dan specializes in Part sales and Service. Dan has over 35 years of extensive experience in Auto, Light Truck, Foreign and Domestic parts from drive train to chassis and suspension. Dan wants everyone to know he is ready to serve.
Give him a call @ ext. 2612
Mark Crawford
Parts Specialist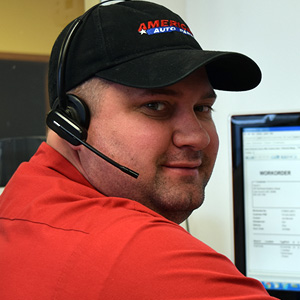 Mark has been with American Auto Parts since 2000. He has 19 years experience in auto parts sales. Mark's hard work and dedication has made him one our top salesman. Give him a call @ ext. 2610
American Auto Parts
1807 North 16th St.
Omaha NE
68110
Weekdays:
7:30 AM to 5:30 PM
Closed Weekends